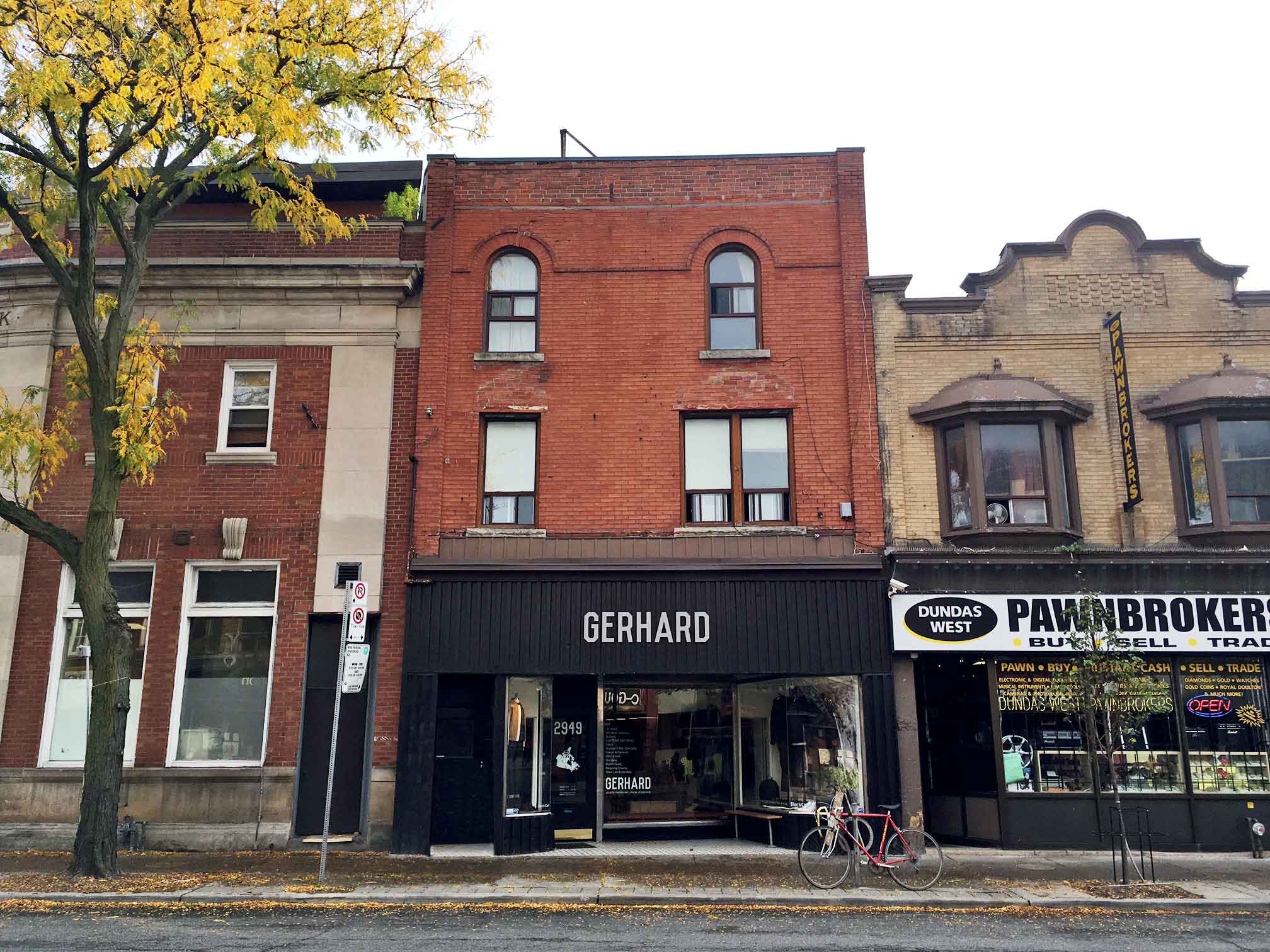 GERHARD is an independent menswear shop in Toronto's "Junction" neighbourhood.
We offer a curated selection of Canadian made clothing and a unique shopping experience.
GERHARD stocks Canadian made clothing.
We believe that Canada produces the best clothing in the world, in terms of quality, design and value.
We also believe that buying Canadian is good for social, economic and environmental reasons.
GERHARD is owner operated.
As a result, we offer a highly personal and informative shopping experience. We are personally invested in our product and believe in what we sell.
Since our opening in 2013, our unique perspective has attracted a growing clientele of like minded people.
We invite you to experience our perspective for yourself at our Junction shop or online.